GROOVEMASTER TURNTABLE


PBN Audios GrooveMaster Turntable er en innovativ vinylspiller med ytelse og design i verdensklasse. Sjefsingeniør Peter B. Noerbaek uttrykker det slik: "There is some indefinably pleasing quality about vinyl that CDs can't quite measure up to. It's the warmth, the faint tracking one hears and, above all, that extra timbre that lends depth to the audio."


Utviklingen og perfeksjoneringen av GrooveMaster Turntable har pågått i årevis. Resultatet er en Dual Motor Counter-Balanced vinlylspiller som gir eksakt 33.333 rpm. Fire belter gir optimal avspillingshastighet. Chassiset består av tre laminerte plater av utfreset hardtre. Den legendariske SME™ 312 12" tonearmen benyttes som standard.

Ved konstruering av tonearm-støtten har PBN Audio hentet inspirasjon til materialvalg fra verdens fineste fioliner. Her er det ikke tatt noen snarveier. Ingenting er spart på.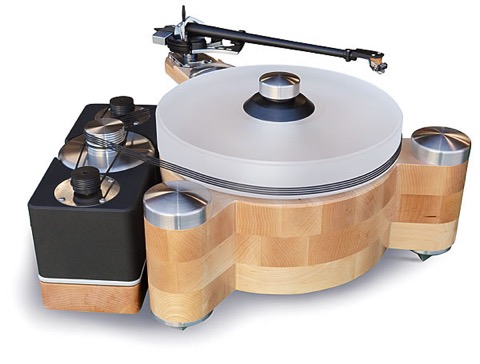 TECHNICAL FEATURES


Two-motor dual-drive counter-balanced system
Precision-balanced 17 lb. stainless steel flywheel
Solid stainless steel progressive-traction belt guide
Belt guide accommodates four belts for superior performance
Platter rotates at an absolute 33.333rpm
Computer-controlled synchronized drive station to eliminate any variability and assure absolute frequency stability
Wood base is honed from three laminated layers of select planks of kiln-dried maple, walnut, rosewood or other fine hardwoods
Stainless steel accents and precise three-point risers in protective coasters
Platter is precisely honed from a solid block of high-grade iridescent or translucent acrylic
Turntable is supplied with the legendary SME™312 twelve-inch Precision Transcription Arm fitted with a subsonic lateral-mode fluid damper that can be instantly adjusted
Precision-machined hardwood arm support can be likened to an exquisite violin bridge.
The near-perfect tonal quality is the direct result of the superior material that is used.
Cartridge is extra and at customer's request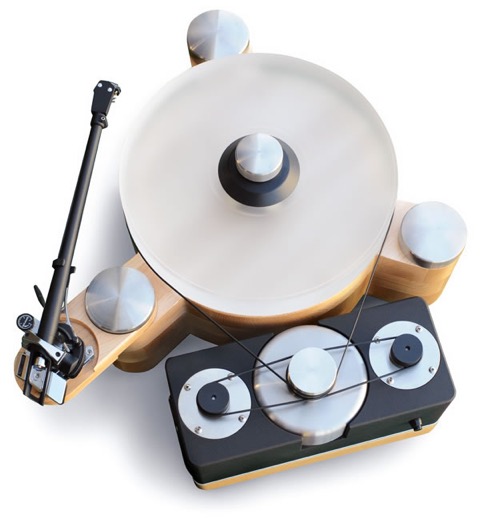 AVAILABLE IN SELECT HARDWOODS