OLYMPIA Mini Solid State Amplifier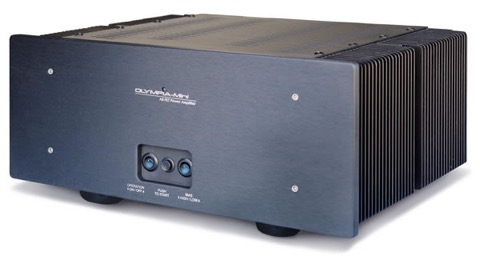 Ultra Audio
beskrev i en test OLYMPIA Minis ytelse som "…astonishingly vivid, full and gorgeous." Og journalisten fortsatte: "The Mini-Olympia is a small brute of an amp."

OLYMPIA Mini er en kraftpakke av en forsterker, som også gir suveren oppløsning. For ytterligere kraft kan to OLYMPIA Mini benyttes som monoblokker i brokoplet konfigurasjon.
Ultra-Audio
oppsummerte sin test av OLYMPIA Mini slik: "In terms of pure clarity, I've heard nothing better."


Technical features:


• Two-Channel All-FET circuit design utilizing a 1500VA transformer
• 200,000 uF power supply capacitance
• 160 watts of clean power @ eight Ohm load per channel
• High-quality onboard regulators in voltage gain section
• Output stage features: eight pairs of closely matched output devices per channel
• Inputs: Balanced, RCA and 75 Ohm BNC. Outputs: two sets of WBT™ binding posts per channel
• Amplifier can be bridged into "Differential Mode" to supply close to 600 Watts into an eight Ohm load
• Requires a fully differential pre-amplifier if used as a mono-block
• High-quality 20 Amp power cord included
• Size: 19 W x 8.25" H x 15" D
• Weight: 80 pounds